Långförlängning HDPE Geomembran Liner
Låg Förlängning HDPE Geomembran Liner Produktbeskrivning
Low ElongationHdpe Geomembranes är ett mycket permeabiliskt syntetiskt membranfodral eller en barriär som används i något geotekniskt relaterat material för att kontrollera flytande (eller gas) migrering i ett mänskligt skapat projekt, struktur eller system. Lågförlängningsgeomembraner är gjorda av relativt tunna kontinuerliga polymera ark, men de kan också framställas genom impregnering av geotextiler med asfalt, elastomer eller polymersprayer eller som flerlagiga bitumen geokompositer. Kontinuerliga polymerplattor geomembraner är överlägset de vanligaste.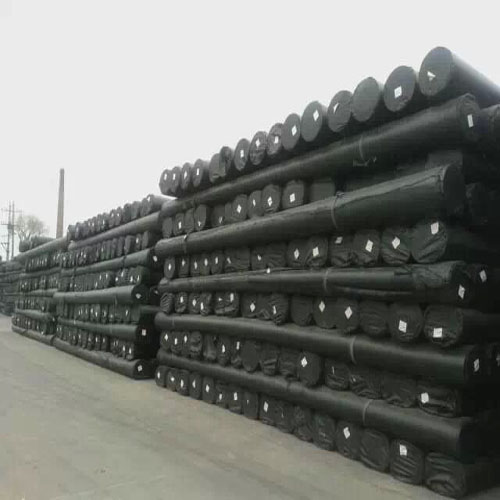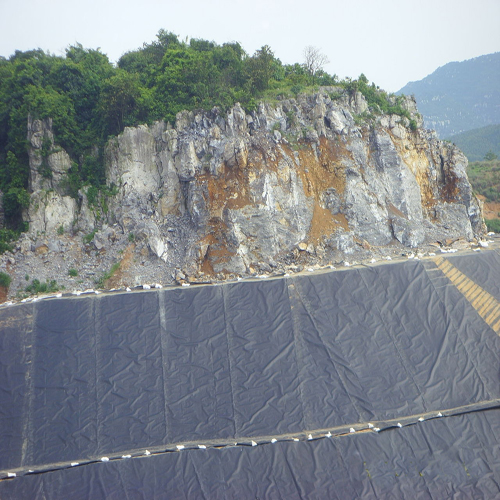 Långförlängning HDPE Geomembran Liner Specifikation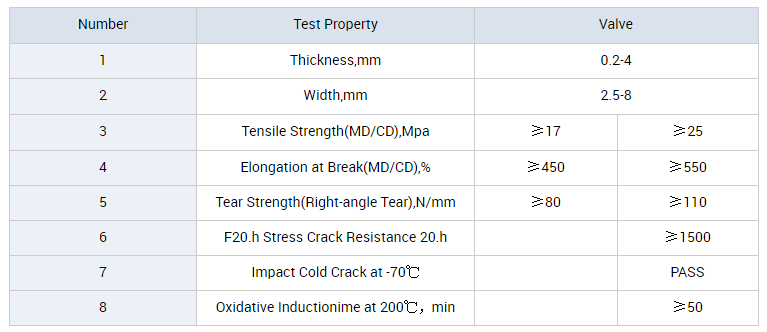 Låg förlängning HDPE Geomembran Liner Advantage
1. Bra flexibilitet
2. För service temperaturintervall: -70 ℃ - + 110 ℃
3.Korrosionsbeständighet, åldringsbeständighet
4.Utmärkt miljöbelastning mot sprickbildning
5.Hög draghållfasthet och töjning
6. Ingen skada på människokroppen, ingen förorening, används i stor utsträckning i dricksvattenbyggande i utlandet
Vår geomembran typ: Vattentät membran, Sbs Bitumen membran självhäftande, Geomembran Pond Liner, LLDPE Geomembrane, Hdpe Geomembranes, Geokomposit Membran.
Långförlängning HDPE Geomembran Liner Application
vattenbruk:
Använda geomembran anti-lekningsfunktionen; geomembran liners kan användas som fisk dammar, räkor damm och andra vattenbruk.
deponi:
HDPE geomembran är det mest använda i deponeringsmaterialet för sönderdelning,
Användningen av huvuddelarna av deponeringsfodrets botten, deponeringsplåt, löpande reglering av poolfläns etc.
HDPE geomembranstruktur med slät yta och texturerad yta, lämplig för olika platser.
Vattenbehandlingssystem:
HDPE geomembran appliceras på justeringen av kraftverket och avloppsreningsverket och en serie vattenbehandlingssystem.
Brytning:
HDPE geomembran lämplig gruvdrift: tvättpool, poolhällsutlakning, hällgård, upplösningsbehållare, tank, lagringsutrymme, bottenlinjen av avloppssegmentet, etc.
FAQ
Q1. How can I get a price of needed pole?
A: 1. Please give the exactly dimensions such as mesh size, thickness, material. We can according to your specification give you a similar price.
2. You can send us a sample; we can according to your sample give you one price.
Q2. I am a small wholesaler, do you accept small order?
A: It's no problem if you are a small wholesaler; we would like to grow up with you together.
Q3. I am a designer; Can you help me to produce the sample which we designed?
A: Our mission is to help customers to be successful. So it's welcome if we can help you solve problem and make your design come true.
Q4. We want be your agent of our area. How to apply for this?
A: Please send your idea and your profile to us
Q5 Do you have some special policies for Brand company?
A:Yes, we have some special support for the company who has own brand but also in our VIP customers list. Please send us your selling data of last year. So we can see how to support you for your products in your market.
Q6. Can you make Door to Door service? Because i don't know how to do customs clearance.
A:Yes. We can make Door to Door service to help you save much time of shipping. Also we have big discount with shipping company because we have do much of this every day. So it will save your time also money.
Produktkategorier : geosynteter > Geomembran Liner