HDPE Vattentät Membran med hög hållfasthet
Hdpe Geomembran Liner med hög hållfasthet är en typ av polymer med stor molekyl (makromolekyl) som det grundläggande råmaterialet som består av vattentätt och avskärmning (isolering och separation) geosyntetiskt material.
Typ: Geomembran 2.0mm med slät yta , komposit geomembran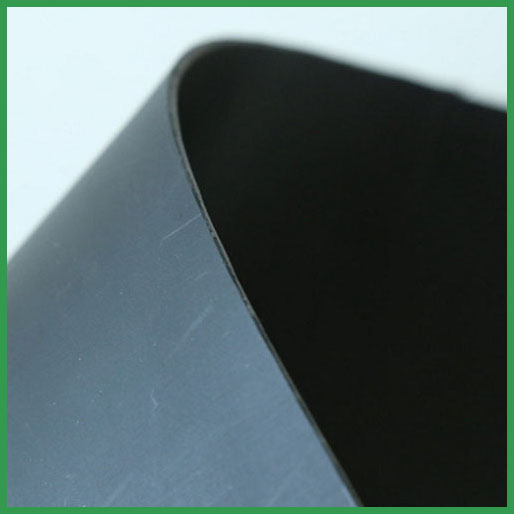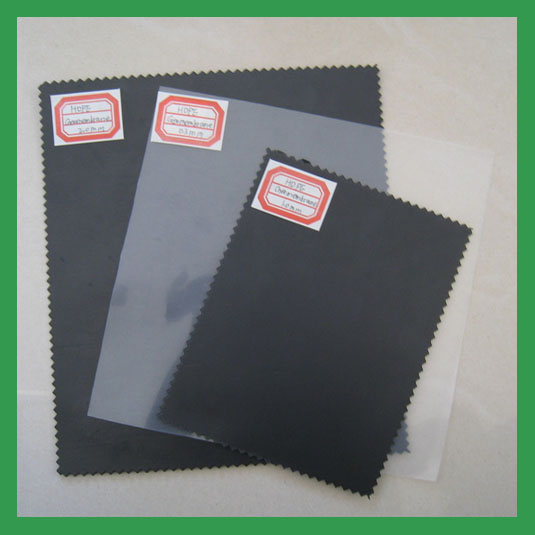 HDPE geomembraner med egenskaper med hög hållfasthet
Högkvalitativ 0,20 mm till 2,50 mm geomembran 2,0 mm med jämn yta
hög hållfasthet, låg permeabilitet, kemisk korrosionsbeständighet, resistens mot ultraviolett och sol exponering, oxidationsbeständighet, väderbeständighet, antimikrobiell, erosionsbeständighet. Läckagesäker geomembran (teknik),
Tjocklek: 1,0 mm hdpe geomembran
Rullbredd: 5,9m, maximal rullbredd är 8 meter
Laddar kvantitet / 40HC: 42 rullar, 5,8m * 100m, 24360 m2
| | |
| --- | --- |
| Name | hdpe gepmmebrane pond liner for irrigation system |
| Thickness | 0.3 / 0.5 / 0.75 / 1 / 1.25 / 1.5 / 2 mm |
| Density | 0.939 g/cm3 |
| Material | 100% PE virgin material |
| Roll size | 5.9m W * 50m L or customized |
| Loading | 40'GP/HC |
HDPE Vattentät Membran med hög styrka Användningsindustri eller teknik och användning:
1. Miljöskydd, miljöhygien (t.ex. deponering av sopor, behandling av avloppsvatten, inneslutning av giftigt eller skadligt avfall, farligt lager, industriavfall, konstruktion och explosiv skräp etc.)
2. Vattenisolering (t.ex. vattentätning, stoppa läckage, förstärkning av sjö, flod, kanaler, tunnlar, dammar och reservdelar, vertikal vägg med kärna, lutningsskydd etc.)
3. kommunalteknik (motorväg, tunnelbana, tunnelbearbetning av byggnad och takläggning av takpool, takterrassens vattentätning, avloppskanal etc)
4. trädgård (backing & slope skydd av artificiell sjö, pool, golfbanans damm)
5. petrokemikalier (liner sekundärfoder av kemisk reaktionstank och deponeringstank från kemisk fabrik och raffinaderi, syrespridning av oljetanken från bensinstationen)
6. gruvdrift (ryggsugning av tvättdamm, hälllakkningsdam, asheri, upplöst damm, deponeringsdam från stacken och tailing)
7. trafikanläggningar (förstärkning av motorvägsstiftning, culvert stoppar läckage)
8. jordbruk (stoppa läckage för reservdelar, drickspooler, lagringsdammar och bevattningssystem)
9. Vattenbruksindustrin (läckagekontroll för havsorgurkroppens lutningsskydd, liner av fiskpool och räkor)
10. Utspädning, korrosion, läckage kontroll och förstärkning för annan anläggning, uppsamling av perkolat
11. Temporär behållarkonstruktion, prefabricering av speciella delar
Om det finns några behov av annan geosyntetik, som Nonwoven Geotextile Fabric, Hdpe Geomembrane Liner, Draining Board, Geocomposite Net,
Dräneringsmatta och så vidare, snälla kontakta oss, vi kan försörja dig med ett konkurrenskraftigt pris och bra kvalitet.
Förpackning och leverans
bevattningssystemBy roll, pappersrör + svart PE krympmembran + vävt väska.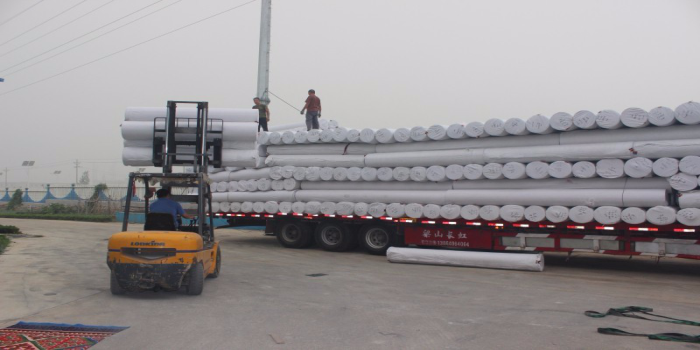 HDPE GEOMEMBRANE INSTALLATION:
Geomembranen kan inte släpas och dra för att undvika att skadas av skarpa föremål under transport.
1. Den ska förlängas från botten mot toppen, kan inte dra hårt, den borde hålla 1,5% marginaler för lokal stretching. För att se de faktiska förhållandena antas läggningssekvensen från topp till botten för lutningen.
2. Två angränsande geomembrans fogar i maskinriktningen bör inte ligga på en nivålinje, bör överföras över 1 m. Överlappningen ska vara över 20 cm.
3. Fogarna i maskinriktningen ska vara över 1,5 m från dammen, vrida, placeras i planet.
4. Beställa ordning: första lutningen då botten på platsen.
5. Riktningen för förlängd geomembran borde vara i huvudsak parallell med linjen med maximal lutning vid läggning av lutningen.
FAQ
Q1. How can I get a price of needed pole?
A: 1. Please give the exactly dimensions such as mesh size, thickness, material. We can according to your specification give you a similar price.
2. You can send us a sample; we can according to your sample give you one price.
Q2. I am a small wholesaler, do you accept small order?
A: It's no problem if you are a small wholesaler; we would like to grow up with you together.
Q3. I am a designer; Can you help me to produce the sample which we designed?
A: Our mission is to help customers to be successful. So it's welcome if we can help you solve problem and make your design come true.
Q4. We want be your agent of our area. How to apply for this?
A: Please send your idea and your profile to us
Q5 Do you have some special policies for Brand company?
A:Yes, we have some special support for the company who has own brand but also in our VIP customers list. Please send us your selling data of last year. So we can see how to support you for your products in your market.
Q6. Can you make Door to Door service? Because i don't know how to do customs clearance.
A:Yes. We can make Door to Door service to help you save much time of shipping. Also we have big discount with shipping company because we have do much of this every day. So it will save your time also money.
Produktkategorier : geosynteter > Geomembran Liner